The Jazzholes are a cover band (mostly) that plays bars and private events in the metro ny area.  The 'Holes go way back, and it's the brotherhood and love for the music that shaped those early, heady days that inspires us… that, and a jammin' crowd!  Concert goers are always assured a raucous, bombastic, seamless explosion of multi-layered jams and mind-searing guitar solos!!!

The 'Holes are Rich Egan, harmonica, Tony Verbeck, guitar, John Nesbett, keys, Peter Schellbach, guitar, Jason Camillos, guitar and percussion, Paul McDaniel, bass and Chris Fischer, drums.  Everyone on vocals.   


We ride again!

The Red Lion 

151 Bleecker St (and Thompson)

January 26th

7:00pm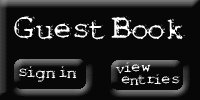 'Holehead quote of the since the last time it was updated:

"As long as there's, you know, sex and drugs, I can do without the rock and roll. "

    -Mick Shrimpton